BIOGRAPHY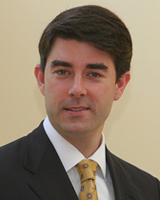 William N. Zak, CFA is President & Chief Investment Officer of Zak Investment Management Comapny, LLC (ZIMCO). A Chartered Financial Analyst, Will's interest in the stock market was piqued as a child by his grandfather's investing pursuits.
While enrolled at Wake Forest University, Will attended a local investment professional's presentation on investing, and was captivated by the discussion of compound interest. These formative events triggered an extensive study of the stock market and a fascination with so-called market anomalies, systematic areas of market outperformance that fly in the face of the commonly taught theories of market efficiency within the academic community. This led him to major in Economics with a concentration in Finance, and to perform a test of market efficiency as his honor's thesis.
Having spent the last 15 years studying legendary investors and their techniques to "beat the market", Will believes the market can be bested through a strict adherence to searching out value in "wide moat" businesses with well incented managers. He has developed an investment process through a combination of synthesis and discovery to capitalize on these opportunities. ZIMCO is the culmination of these endeavors.
Prior to starting ZIMCO, Will worked as a Senior Portfolio Manager for one of the top ten largest banks in the country for nearly seven years. During that time he managed approximately $350 million for some of the wealthiest individuals and families in the Hampton Roads area of Virginia. While at the bank, Will served on several investment committees and was the regional designated expert on alternative investing.
Prior to his work at the bank, Will was a research analyst for an investment advisory publication outside of Washington, DC for five years. During that time he mentored with well-known New York-based money manager, Stephen Leeb.
A passionate and fiercely competitive individual, Will is looking forward to striving to generate market-beating returns on your behalf.